Child arrangements need to be arranged if the parents split up. If the mother and father were not married the parental right will automatically go to the mother. A father will have to apply for a child arrangement order if he wants to be granted it.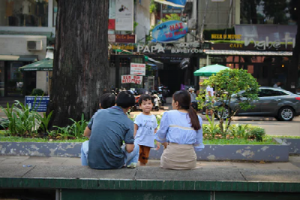 If a couple cannot agree on who should get parental responsibility, they may ask for a solicitors advice on this matter in some cases if the couple cannot agree, a court order may need to be applied for.
A child arrangements order will decide when your child sees and spends time with each parent and where the child will reside. It will also sort when and what other types of contact is allowed and how often it will take place (things like phone calls for example).
If an agreement cannot be met, you may find you have to apply for a court order (this will cost £215 for the application of the court order)
Once you have applied for the court order, the court will arrange for directions hearing with both parents present. At this hearing, the judge will try to work out what you can agree on, what you cannot agree on and if the child is at any risk from either parent in any way.
If an agreement on the child arrangements cannot be made the judge will most probably arrange another meeting, sometimes they will suggest that the couple meets with a mediator to try and resolve any issues. There is a course available called "Separated parents information programme" you may both be asked to attend this to try and help you find a way of making the child arrangements work.
The court can ask Cafcass to provide a report on what's best for the child. The judge will always put the welfare of the child first. They will take into consideration the child's feelings and what they want.
https://www.youtube.com/watch?v=lzddDjsAhEQ&t=102s